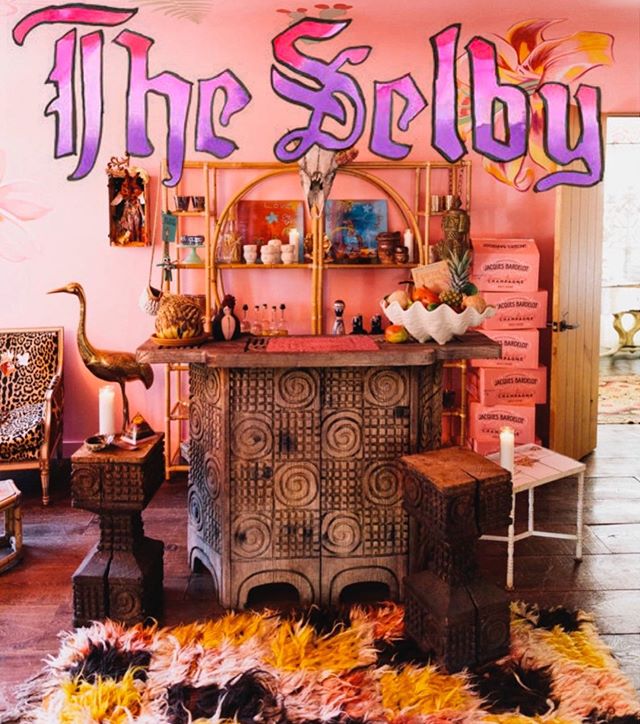 It was a cosmic gift for me when the wild and colorful Todd Selby came to town and my very particular family agreed to be photographed in our home. Thanks to 🐅, my babes 💕and 🌈💥@theselby for a super fun day. Dreams really do come true. Our picture story is up on theselby.com. (link in profile)✨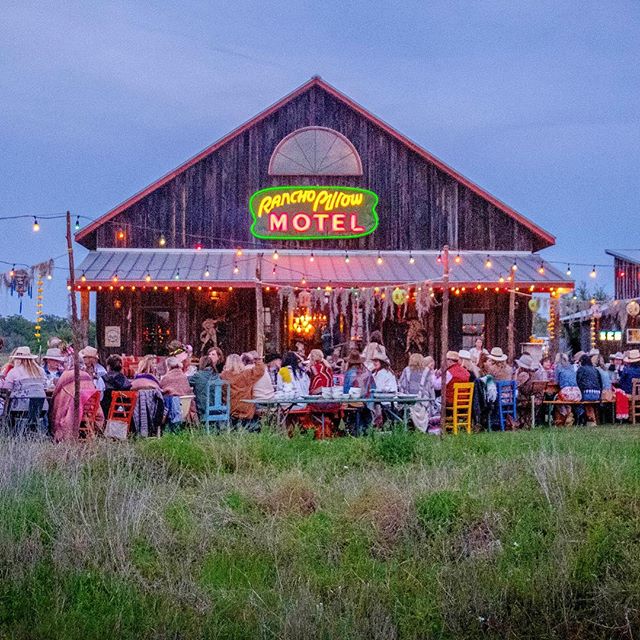 If you're into food or photography, this experience is not to be missed. ✨ We can't wait to welcome butcher Seth O'Donovan from The Guest House Colorado into a weekend of behind-the-curtain experience of whole animal butchering + cuisine-crafting.  We often see the results of animal craft on our plates, but the connection we build with our lives and the lives of animals deepens when we are able to participate in the craft that brings them from the field to the table. ✨ Join us ‪Thursday, May 16 to Sunday, May 19‬ for a weekend of butchering, charcuterie, preservation, and sausage-making that results in beautiful meals and intimate time together with our food. ✨ The experience deepens as we welcome for the first time renowned writer, photographer, food stylist and friend, Angie Mosier, whose life's work is about the celebration of food around a table. Come spend intimate time with Angie as she photographs, styles and helps tell the story of our weekend from start to finish. Bring your cameras and work alongside an absolute master. ✨ And if you can't join us for the full weekend, we hope you'll join us for a meal ‪on Saturday evening‬, May 18. Tickets for the Boucherie weekend are online now. DM us for dinner only details. Link in bio, loves.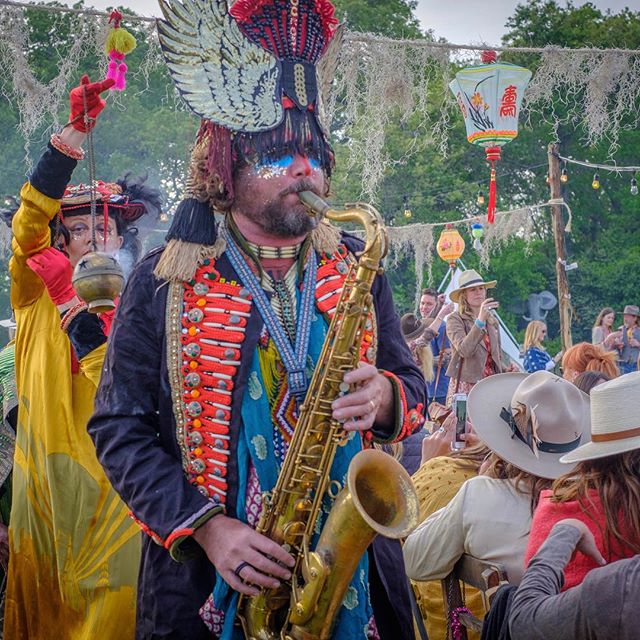 Our light shines brighter when we have beautiful souls around us, and Rancho Pillow has never been more glorious. So to everyone who made a headdress in The Barn, danced in the pasture, cooked in our kitchens, laughed in the mercado, cozied up around one of the seven fires, drank from our cups, feasted in our field, shopped in the most astounding little treasure mecca of Round Top, Texas, we thank you. Such wondrous nights were shared and we can't wait for more. Save the dates: September 29, 30 + October 1. ⚡️ For your brilliance, chefs Kelly Fields + Cheetie Kumar @willajeanneworleans @garlandraleigh ⚡️ For your soulfulness, musicians @goldendawnarkestra @theheartcollectors ⚡️ For your spirit and heart, mercado artists @dueeast @ellenmacomber @depetra ⚡️ For your thoughtful attention, photographers @seanson28 @jasonictx ⚡️ #feastsinthefield #ranchomercado #roundtop #ranchopillow #roundtoptexas #roundtopantiqueshow #exploreroundtop #goingtoroundtop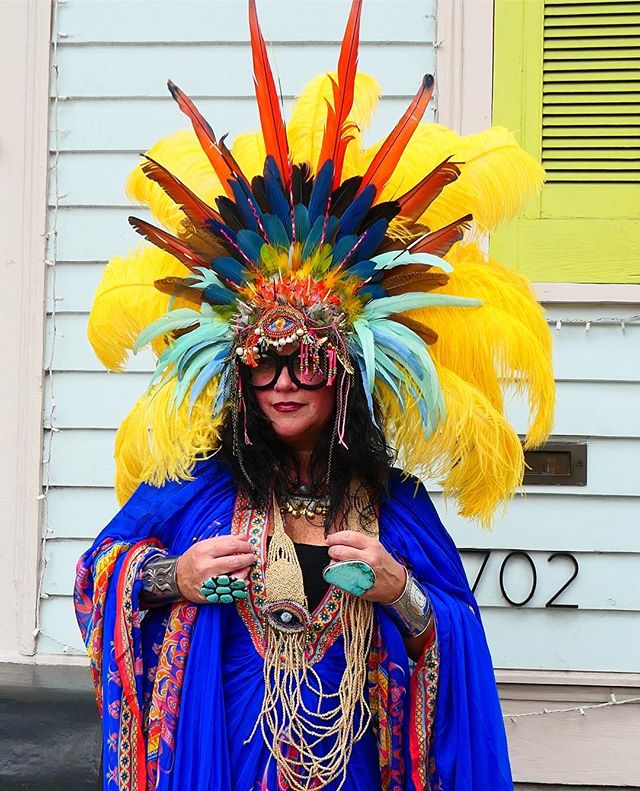 Oh how I love a good headdress. The brilliant and bold artist and master costumer from New Orleans @ellenmacomber will be hosting two HEADDRESS WORKSHOPS at Rancho on the days of our Feasts April 1 and 2. Tickets are online — come join us from 2:00 to 5:00 for some serious fun. ✨ Feasts are sold out, but the bar is open and we're pouring complimentary champagne during the workshop, and taking your gorgeous portraits in the pasture to follow. Come create your very own magic with us. ✨ 📷 @dickcecil in my headdress commission for Mardi Gras by @fauxtale with jeweled ornaments by @depetra. Thank you both for making dreams come true. Come see DePetra's creations at the mercado next week. #feastsinthefield #roundtop #roundtoptexas #marburgerfarm #exploreroundtop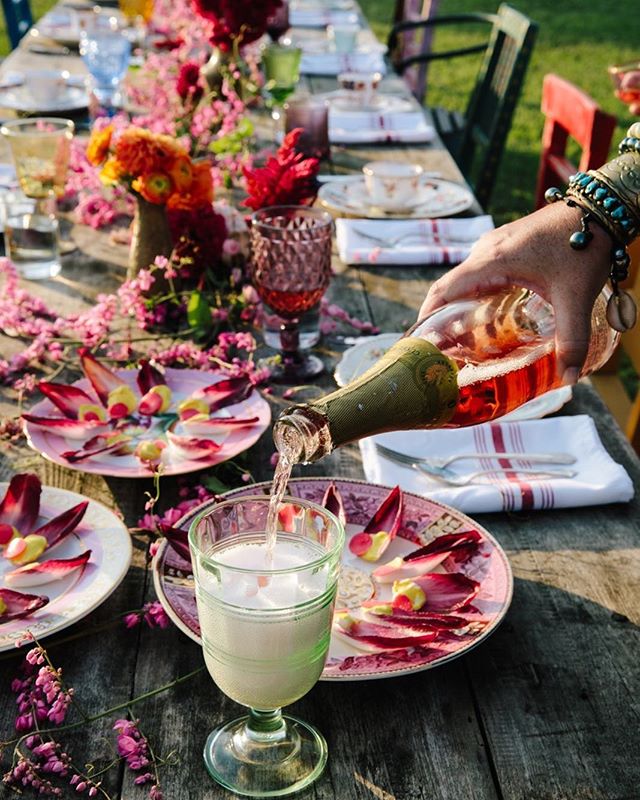 Come celebrate all things soulful, authentic, extravagant, playful, rebellious and bold. Tickets are on sale TODAY for our spring Feasts in the Field: Monday, April 1 and Tuesday, April 2. ✨ In the spirit of bringing people together, we'll welcome New Orleans' very own Kelly Fields of Willa Jean, joined by Cheetie Kumar of Garland in Raleigh, NC. These two wildly talented women will be bringing their unique and colorful culinary voices to our field. ✨ Get your tickets and read all the details about the Feasts, Rancho Mercado, the Headdress Workshop and more at ranchopillow.com or follow the link in our profile. We'll see you at Rancho! #antiquesfair #goingtoroundtop #visitroundtop #roundtop #feastsinthefield #ranchopillow #marburgerfarm #marburger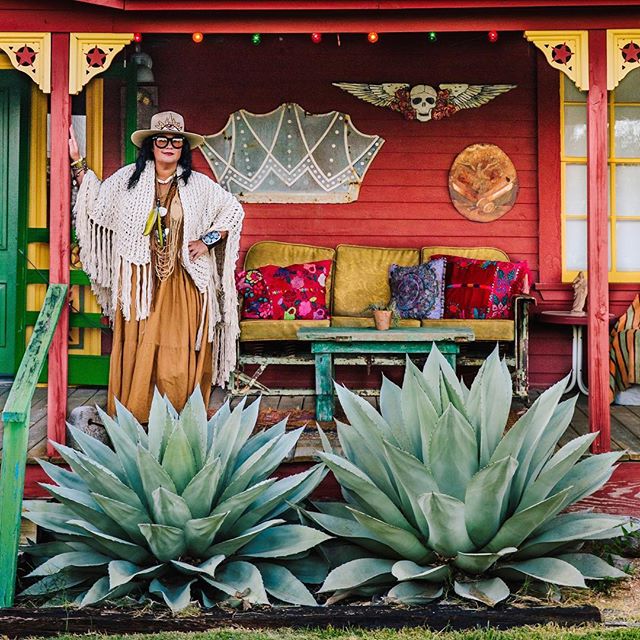 I've always been listening to what Rancho wants to be. I feel guided by the land and what was there before. By my own heart and what it holds. And by the whole world and what it needs. 2019 looks different here. Yes — it's still a hotel wonderland, open every single night for you to retreat, relax, be inspired or throw down. But we're going back to our roots — to invite you into something deeper — something personal. Here's a snapshot of what's in the works: ✨ deeply moving musical nights, celebrating love and life ✨ personal growth workshop intensives led by masters and shamans ✨ monthly memberships for day use of the Rancho grounds and members-only discounts on overnight stays throughout the year ✨ weekend-long conversations and experiences with female leaders to unite, engage, inspire and celebrate one another ✨ Rancho Secretos : intimate, "secret" pop-up artisanal markets, meditations and moments, here at Rancho and in my private compound in Austin ✨ culinary weekends celebrating customs and cultural traditions of talented chefs ✨ guided by my inner circle, travel + design experiences abroad, visiting my favorite markets, hotels, teachers and artisans in the most inspiring places We hope you'll join us on the Rancho journey this year. Something new. Something inspired. Only at Rancho. To be the first to know as the new programs roll out, sign up at ranchopillow.com. 📷@wynnmyers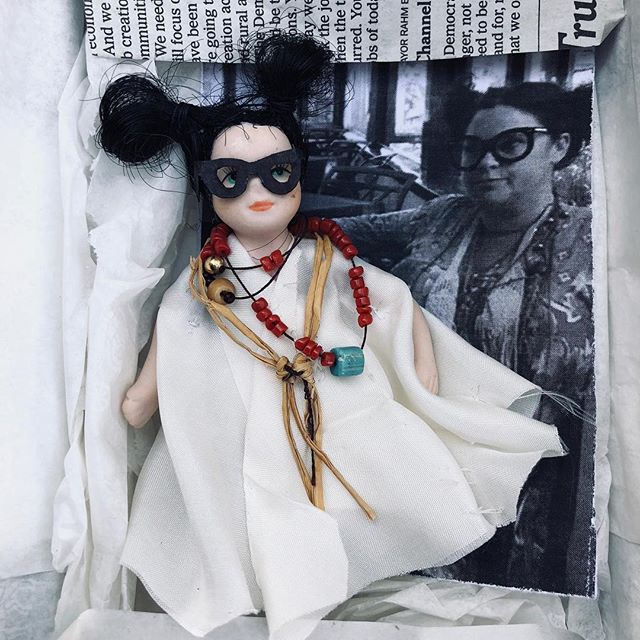 A package arrived here wrapped in newsprint and tied with a pink bow. And inside was this black and white image taken by a friend at a party — with this handmade doll replica of me. His attention to detail: cutting the glasses, stringing the tiniest beads and layering them with the leather necklaces over the hand-stitched caftan, and tying the miniscule elastics on the buns. Wow. ✨👊🏼✨ This special gift is a reminder today more than ever: we are — each one of us — unique in this world. And at Rancho, we celebrate that everyday. We all have our own styles, our own beliefs, our own values, our own voices. I feel powerful today because I used mine for good. Your voice always matters. #vote
Packing up after such wondrous Feasts in the Field — clear nights after light showers, and fields of barbequed oysters, homemade biscuits, peel 'n eat shrimp on the porch, guitars, beanbags, squash blossoms, campfires, storytelling, and sotol made right here in Texas. So much love in the air at Rancho — we thank our lucky stars for every one of you. ✨💖✨ 📷 @barbarafgphoto #roundtop #roundtoptexas #ranchopillow #ranchopillowstyle #texas #roundtopantiquesfair #goingtoroundtop #feastsinthefield
Still flying high after hosting a fiesta celebrating Texas Monthly's SPACES, an exquisite special issue curated by style editor @laurensmithford inviting all of us into the hearts and homes of 17 extraordinary Texans. ✨ Interiors give people who visit our homes a glimpse into our own hearts. Thank you @texasmonthly for including our Austin home in this issue, and for connecting all of us through the soul and beauty of SPACES. ✨ Photo snapped by @jasonictx on the porch of a yurt in the thoughtful, wide open spaces of @elcosmicomarfa at #transpecosfestival 🌈 I❤️Texas.
Feeling nostalgic about that time in 2010 when I could not pass up El Toro, a mechanical bull from @kirkalbertvf @marburgerfarm. Some of our favorite dealers are opening this weekend, amigos, so get out to Round Top. You never know what you're going to find in the fields. We'll see you out there. #roundtop #goingtoroundtop #roundtopantiques #roundtoptexas #marburgerfarm #ranchopillow